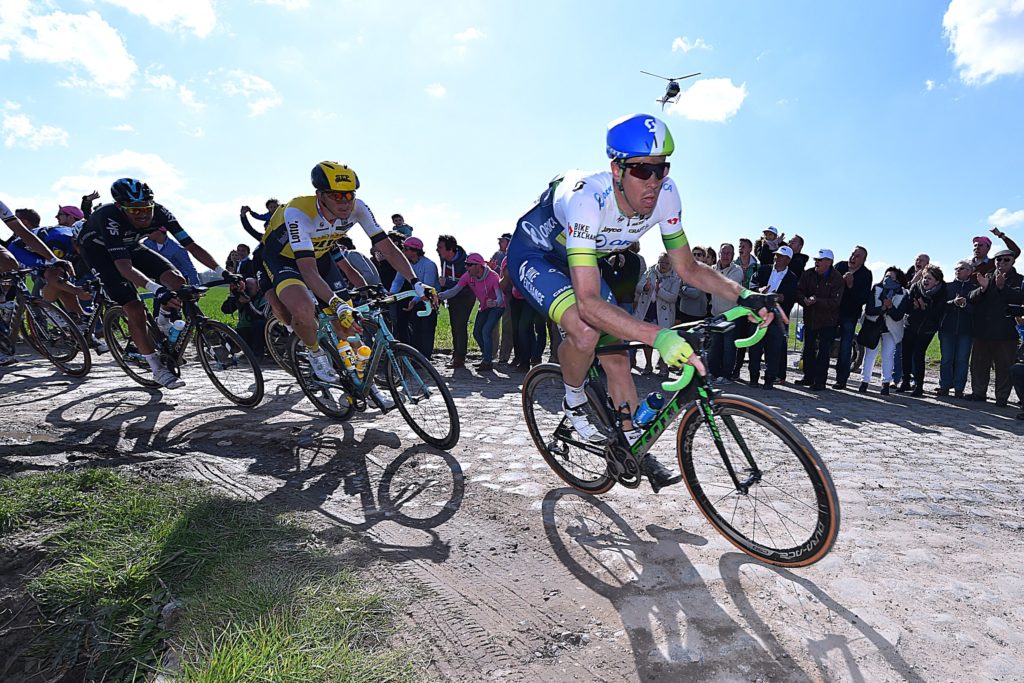 To hear 2016 winner Mat Hayman affectionately describe Paris-Roubaix's brutal cobble stoning of bike and bone as "a bit special", is to comprehend a little of the reverence in which the toughest of cycling's five one-day monuments is held among (most of) the cycling community.

"Some riders get really hooked on it," the 43-year-old Australian tells The Draft. "It's the one race of the year they live for. It's a bit special, it's a bit out there but I fell in love with the it."

The same can't be said for all who've attempted Roubaix. Even though the Frenchman Bernard 'the Badger' Hinault, was in 1981 one of the few Grand Tour GC (general classification) riders to raise the famous mounted cobble trophy in the Roubaix velodrome, he only rode the race three times and later declared it "une connerie" – a bullshit race basically.

The Badger, like many others who have given Roubaix the swerve over the decades, turned his snout up at the random way 50+ kilometres of roughhewn, cobble stone farmer's paths could cause punctures, mechanicals and crashes, not to mention a bodily jackhammering from hell.

Not Hayman, who even in Roubaix pavé royalty terms, is a bit special, sharing the record of 16 completed 'Roubaixs' (pl. Roubeaux?😬) with the Belgian Raymond Impanis (1947-1963) and Dutchman Servais Knaven (1995-2010).

"I liked it," the Belgium-based Bike Exchange sporting director says by phone as he prepared to recon some of the pavé sections of this year's 258k jaunt north to the Belgian border with his 7-man team this week. "But then I tended to be better at it than most."

More here.