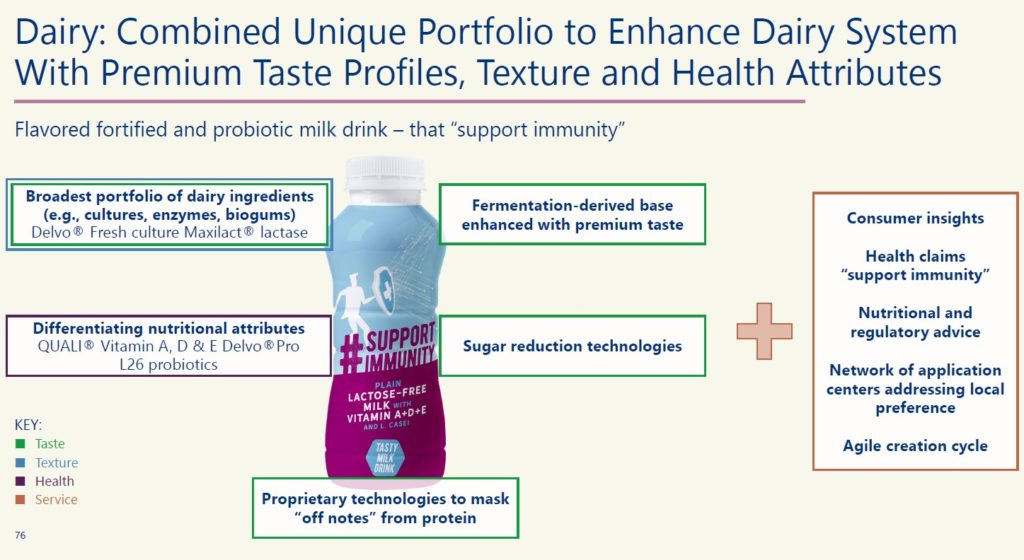 DSM and Firmenich's mooted 2023 'Merger of Equals' will
create a nutrition, food ingredients and fragrances
behemoth with 277 years of collective business
experience and a combined annual revenue pushing
towards €12 billion (£10.2bn).

The deal rivals that of the 2021 €20bn+ (£17bn+) merger between International Flavors & Fragrances (IFF)
and DuPont's Nutrition and Biosciences division.

The Dutch and Swiss firms have spoken much of the synergies they predict will save at least €175 million
(£149m), while not cutting too many of 28,000 jobs and keeping annual R&D spends higher than most
rivals at 9.3% of revenue – about €700m (£145m).

By comparison, Givaudan spends 8.4% of its revenues on R&D, IFF/DuPont 6.1% and Symrise 5.9%.
More here.