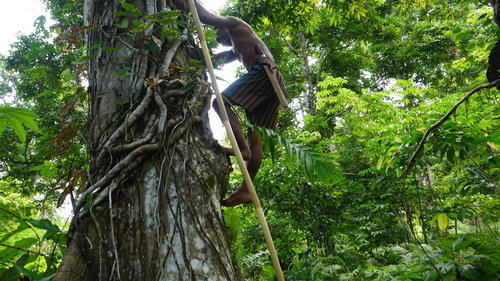 A previously obscure, nutrient-rich Indonesian nut is set to hit European shelves after winning EU novel foods approval that could also help protect under-threat kenari forests on the archipelago.

Kenari is primed for debut in the EU's 27 member states after decades of use in mostly eastern and northern Indonesian islands but under a shadow as logging and mining activity threaten the very kenari forests from which the nuts are sourced.

The co-founders of the Indonesian firm Kawanasi Sehat Dasacatur, which lodged the just-approved EU submission in 2020, told Ingredients Network that aside from opening important European markets, the novel foods approval bolstered its intensifying lobbying of sector stakeholders and the Indonesian government to protect some kenari old growth forests.

"It is central to Kawanasi's business core that we support the protection of the wild forest," Felix Kusmanto and Debby Amalia King said ahead of a meeting this month with Indonesian government officials about expanding kenari tree preservation.

"The novel foods approval helps build our case for sure so we are very excited about what it means for protecting Indonesian kenari growth areas – and growing our business. It's all about building the 'kenari army'."

More here...