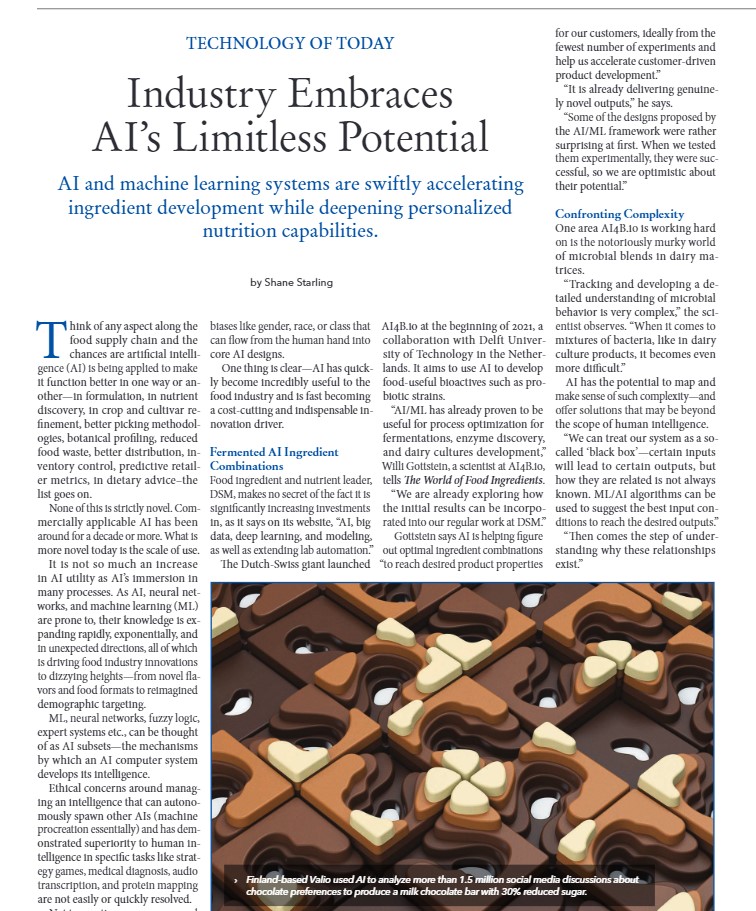 Think of any aspect up and down the food supply chain and the chances are artificial intelligence (AI) is being applied to make it function better in one way or another.

In formulation. In nutrient discovery. In crop and cultivar refinement. Better picking methodologies. Botanical profiling. Reduced food waste. Better distribution. Inventory control. Predictive retailer metrics. In dietary advice…the list goes on…

None of this is strictly novel – commercially applicable AI has been around for a decade or more. What is more novel in 2022 is the scale of use.

One thing is clear – AI has quickly become incredibly useful to the food industry and is fast becoming a cost-cutting and indispensable innovation driver.

More here...