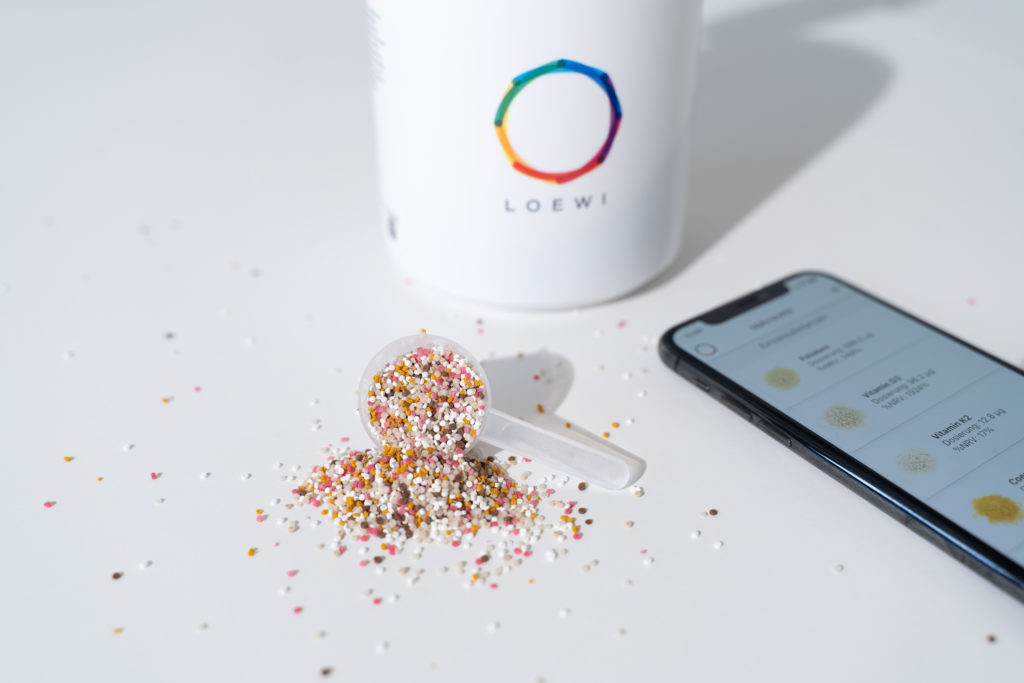 With the global sports nutrition market worth something in the vicinity of €15 billion and personalized nutrition around €2-3bn, according to market analysts – the cross-over of personalized sports nutrition in 2021 is relatively niche.

Philipp Merk, co-founder and managing director at German personalized nutrition firm Loewi, says sports nutrition accounts for the biggest slice of his firm's business – about 40% (immunity being the next biggest chunk).

Loewi was founded in early 2019 as a spin-off from a Technical University of Munich, Olympic athlete-focused personalized nutrition project. Its model feeds blood sample biomarker data and questionnaire responses through algorithms to make its mostly food supplement (but also food recommendations) that typically cost users about €75 a month.

"We have basically combined this super-laborious method with my background in data science and artificial intelligence to make it scalable," Merk says. "So we have a blood test you do at home independent of a doctor and a database of over 15,000 medical studies."

"We have thousands of interactions between nutrients, diseases, medications, allergies – really everything that is known – and this is also how we can make sure we are never harming any of our customers."

Merk says Loewi's ever-growing data set was driving evermore refined recommendations.

"We have algorithms calculating the individual dose for each nutrient and with each blood test that we conduct we use machine learning to build a mathematical model of their metabolism. We basically have a curve where we know which dosage we need to achieve which blood value. The cool thing is with each customer that comes through the system our model gets better and better. It's like self-improving machinery."

More here.